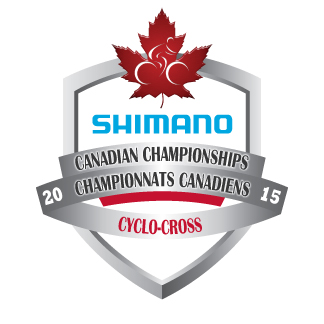 The competitive highlight of the weekend is the Canadian Cyclocross Championships–held on Saturday, October 24. A new slate of champions will be crowned and awarded with the opportunity to wear the coveted Canadian champion's jersey for the coming season. Official championship races will be held for both amateur and elite/professional racers with competitors ranging from 17 to 60+ in age.
Top finishers also qualify for the World Cyclocross Championships, to be held in Heusden-Zolder, Belgium on January 30-31.
Official championship categories are listed below. Non-championship categories are designated as "Challenge Races." But that doesn't mean they will be any less fiercely contested.
2014 Canadian Cyclocross Champions:
Elite Men: Mike Garrigan (Brooklyn, NY)
Elite Women: Catharine Pendrel (Kamloops, BC)
U23 Men: Dannick Vandale (Winnipeg, MB)
Junior Men: Oliver Evans (Winnipeg, MB)
Master 30-39 Men: Douglas Van den Ham (Ottawa, ON)
Master 30+ Women: Alana Heise (Calgary, AB)
Master 40-49 Men: Bob Welbourn (N. Vancouver, BC)
Master 50+ Men: Peter Lawrence (Calgary, AB)
2014 Challenge Race Winners
Wannabe Canadian Men: Jeremy Durrin (Westhampton, MA)
Wannabe Canadian Women: Gabby Durrin (Westhamption, MA)
U17 Boys: Graydon Staples (Oro Medonte, ON)
U17 Girls: Sidney McGill (Edmonton, AB)
U15 Boys: Conor Martin (Kelowna, BC)
U15 Girls: Toria Kalyniuk (N. Saanich, BC)
U13 Boys: Aukland Lebrun (Winnipeg, MB)
U13 Girls: Eryn Guenter (Winnipeg, MB)
See the complete results from the 2014 Canadian Cyclocross Championships.
Photos from the 2014 Canadian Cyclocross Championships: